the USS Charles S. Sperry DD697 ASSOCIATION
2018 Reunion
April 19-22, 2018
REGISTRATION DEADLINE IS MARCH 15, 2018!!!!!!!!
<![if !vml]>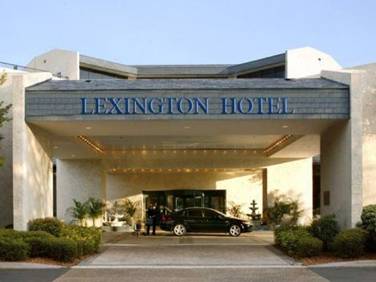 <![endif]>
le 1
 Lexington Hotel & Conference Center - Jacksonville Riverwalk
1515 Prudential Dr
Jacksonville, FL245
At the 2017 Reunion in Branson, MO, the members present voted to go to Nashville as a first choice for 2018 and Jacksonville as the second choice. Attempts to secure Nashville were unsuccessful. Therefore, we are going to the newly renovated Lexington hotel in downtown Jacksonville, FL.  This will be the FIRST TIME to have our reunion in Jacksonville!!!
The Lexington Hotel is on the South bank of the St. Johns River and is a pet-friendly hotel with a nautical theme that offers a wide range of amenities including 28 restaurants within a .5 mile radius, a 1.2 mile Riverwalk and memorable public transportation including water taxis and a complimentary skyway.
For reservations, call the hotel directly @ 904-396-5100. Please mention that you are with the "USS Charles S. Sperry Reunion" and ask for THE REUNION RATE, which is good 3 days prior and 3 days after. DO NOT use their public website to make reservations! You can book reservations online @ their DESIGNATED SPERRY RESERVATION PAGE HERE. We do not have a large room block and this hotel regularly books up in advance, so BOOK YOUR ROOM NOW! If necessary, you have until two days before the reunion to cancel the reservation, but if you wait, you may not get a room. PLEASE PRE-REGISTER ASAP, BUT BEFORE MARCH 15, 2018 HOTEL REGISTRATION DEADLINE.
Check out their public web site HERE for local attractions and other information.
The Jacksonville International Airport is 16 miles north of the hotel (about a 25-minute cab ride) and there is no free shuttle to the hotel. Share-ride shuttle service, cabs, and car rentals are available from the airport.
2018 REUNION REGISTRATION FORM IS AVAILABLE HERE TO PRINT OUT.
2018 REUNION DAILY SCHEDULE IS AVAILABLE HERE TO PRINT OUT
Find THE LEXINGTON HOTEL WITH Google Maps HERE
Find THE LEXINGTON HOTEL WITH WITH BING MAPS HERE
We had a very special 2017 reunion in Branson, MO. It was our second visit, but at a different hotel. We had several 'first timers', and some that we hadn't seen since the last Branson reunion in 2006.  We hope that you will join us in Jacksonville.
On Friday, April 20th, there are plans for lunch at the Ocean Breeze and a group tour of Naval Station Mayport, which was a home port for the Sperry at one time. We will also tour the Budweiser Brewery that afternoon, and see some of Jacksonville in the process.  
ALSO: IF YOU HAVE CRUISE BOOKS OR PICTURES OF YOUR TIME ABOARD THE SPERRY THAT YOU WOULD ALLOW US TO POST ON THE WEBSITE FOR OTHERS TO ENJOY, BE SURE TO BRING THEM ALONG OR CONTACT THE WEBMASTER HERE TO MAKE ARRANGEMENTS TO GET THEM FROM YOU.
For ALL OTHER inquiries about the 2018 reunion schedule or other information, Please email:
Gary Chesser
Email: HERE