The SixGun
<![if !vml]>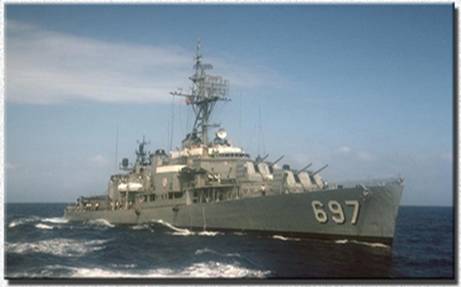 <![endif]>                                          
Vol. XX Issue 27 Official Newsletter of the USS Charles S. Sperry DD 697 Association January 2010       
<![if !vml]>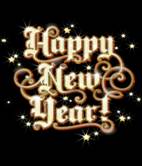 <![endif]>
President's Message:
Happy New Year,
Fran and I hope you and your family had very Merry Christmas. We enjoyed spending some time in Minnesota.  It was exciting waiting for the big snow storm.  It is hard to believe that 2009 has come and gone. We are looking forward to the New Year.
My New Year's wish for you and your family is good health and happiness. 
It will not be long before our 2010 reunion and I hope you will be there to rekindle old friendships and establish new ones.
                                                Warmly,
                                                Calvin
Crew's News:
B. W. and Barbara Jennings was excited to spend time with their year old great-grandson.  Brandon and his Mom were visiting family in Texas during the Christmas holidays, while Brandon's dad, Jonathan Jennings is in the Army serving his country in Afghanistan.
Barbara spoke with Mary Grace Moreland and she reported that Capt. Moreland is doing wonderful.  He is walking with the aid of a walker and they have a "date" every now and then by going out to eat. 
Capt. Murland Searight reports that he is enjoying skiing.  He and Ginny look forward to seeing everyone at the reunion.
Treasurer's Report:   Unavailable    
At the time the SixGun was printed there was no financial report available.  On January 8, 2010 I received a note from Blair and he reports a balance of $5,126.33 and all bills paid.
Audit Report:  Unavailable
"Dream as if you will live forever.  Live as if you only have today."
<![if !vml]> <![endif]>
To assure proper handling, fill out the membership application completely.  Return it along with your $10 membership fee to the secretary, Barbara Jennings at the address on the membership application. A membership card will be mailed upon receipt of the application and fee.
We all love to EAT.  Order your Sperry
Cookbook now Contact Barbara Jennings,HERE
Cost is $7 plus shipping of $3.
We Remember
GALEN A. "SMITTY" SMITH
3/14/26 - 10/27/09
On October 27, 2009 our association lost a bright light when we lost Galen "Smitty" Smith. Smitty served his country during World War II aboard the USS Charles S. Sperry DD 697.  Smitty knew no fear and was awarded the Meritorous Mast for helping save a shipmate's life.  Smitty retired in 2000 from the Pennsylvania Turnpike Commission.  He was a member of several associations.  Among them were the Tin Can Sailor Association, Durff-Kuhn VFW, Oscar M. Hykes American Legion, PA State Fire Police Association and the Cumberland Valley Hose Company 53.
Smitty was a dedicated hard working member of the USS Charles S. Sperry DD 697 Association and was known as the official "auctioneer" for the association. He was able to make every reunion and he and Adaria hosted the reunions in Myrtle Beach and Harrisburg.
Smitty was one of the founding fathers of the West End Fire and Rescue Company.  He was honored by being transported to his final resting place in a 1936 fire truck owned by the Cumblerland Valley Hose Company.  We will miss his sweet smile and his mischievous spirit.
<![if !vml]>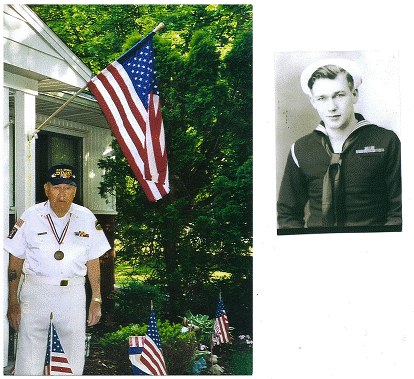 <![endif]>
A sincere "thank you" from Adaria Smith and family for the calls, cards, donations to various organizations and flowers during Galen's illness and passing.
My Most Rewarding Christmas - In Loving Memory of Lee Ann Novosad
Submitted by:  Barbara Jennings
It was Christmas 1994. The time was 4:30 a.m.  Pain had become so intense she was crying. I got up and called the nurse for more pain medication. After I washed her sweet fragile face we held hands and prayed. It was clear this would be our last Christmas together.
As the pain medication began to take hold a smile came over her face. I ask her, "what are you smiling about?" She stated, "I will be with Jesus soon." We both cried tears of sadness and joy.  Cancer had taken over her body but not her heart. Even when clouds of pain seem to hide her from the face of God, she was never hidden from God's love. Even in her suffering she was always able to see God as never before, and she never stopping looking up to her mansion in the sky. She always encouraged the ones she would leave to keep their eyes on heaven.
Cancer dominated our lives. As my youngest brother was dying with this awful illness she was always there for me. The day of my brother's funeral she had her radiation treatment and came straight to the funeral. Friends like that are rare.
She had the voice of an angel and oh how she love to sing for the Lord. God called her home on Sunday morning. I like to think that as she was turning the door knob from this side that God was turning it from His side. You know, a cheer went up as she walked thru the gates. I miss Lee Ann with all my heart. She was a master piece of God's work. She looks down on me today with a loving smile...SHE IS HEALED.
Friendship doesn't make the world go around. Friendship makes the ride worthwhile.  What a ride Lee Ann blessed me with. I am a better person for the special gifts she left me. Those gifts are her undying faith, courage, sense of humor, love for her savior, and family unity. She lived her life to the fullest and experienced all the joy God wanted her to know.
She was able to go in peace...her journey had the Lord's approval.
LITTLE KNOWN TIDBIT OF NAVAL HISTORY...
Submitted by:  Fred Hilberer
<![if !vml]>

<![endif]>
The U. S. S. Constitution (Old Ironsides), as a combat vessel, carried 48,600 gallons of fresh water for her crew of 475 officers and men. This was sufficient to last six months of sustained operations at sea. She carried no evaporators (i.e. fresh water distillers).

However, let it be noted that according to her ship's log, "On July 27, 1798, the U.S.S. Constitution sailed from Boston with a full complement of 475 officers and men, 48,600 gallons of fresh water, 7,400 cannon shot, 11,600 pounds of black powder and 79,400 gallons of rum."

Her mission: "To destroy and harass English shipping."

Making Jamaica on 6 October, she took on 826 pounds of flour and 68,300 gallons of rum.

Then she headed for the Azores , arriving there 12 November. She provisioned with 550 pounds of beef and 64,300 gallons of Portuguese wine.

On 18 November, she set sail for England. In the ensuing days she defeated five British men-of-war and captured and scuttled 12 English merchant ships, salvaging only the rum aboard each.

By 26 January, her powder and shot were exhausted. Nevertheless, although unarmed she made a night raid up the Firth of Clyde in Scotland. Her landing party captured a whisky distillery and transferred 40,000 gallons of single malt Scotch aboard by dawn. Then she headed home.

The U.S. S. Constitution arrived in Boston on 20 February 1799, with no cannon shot, no food, no powder, no rum, no wine, no whisky, and 38,600 gallons of water.
<![if !supportLineBreakNewLine]>
<![endif]>
GonE BUT NOT FORGOTTEN
<![if !vml]>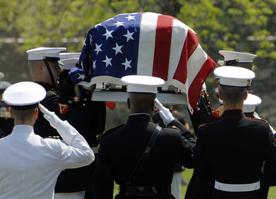 <![endif]>
            Shipmates John Misko and Galen "Smitty" Smith sailed through life's cruises meeting their share of calms, storms, adverse tides, and favoring winds.  Their ship of life has now come to its final anchorage in a harbor unknown to mortal man.
            We who remain do not know the course to steer and we believe our shipmates setting their course by those beacons that were given to them have found their harbor safely.
            To those loved ones who our departed shipmates have left behind, awaiting their own day of departure and voyage to that same harbor of eternal mercy, we can offer our sincere condolences in this time of separation and loneliness.
<![if !vml]>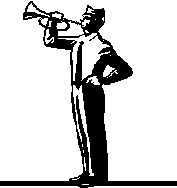 <![endif]>
TAPS
Day is done.
Gone the sun.
From the lakes.
From the hills.
From the sky.
All is well.
Safely rest.
God is nigh.
Fading light dims the sight and a star gems the sky.
Gleaming bright.
From afar.
Drawing nigh.
Falls the night.

Thanks and praise.
For our days.
Neath the sun.
Neath the stars.
Neath the sky.
As we go.
This we know.
God is nigh
Officers
<![if !vml]>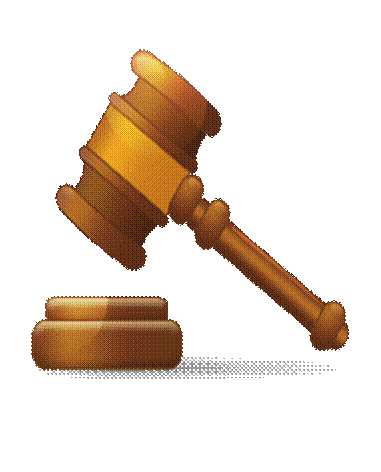 <![endif]>President                                                                                                                                           
Cal Dyk                                               
2697 Hope St.                                      
Hudson, MI 49426  
Vice President                                                                                               
B. W. Jennings                                                                   
2018 Concord                                                                              
Deer Park, TXD 77536                         
Treasurer
Blair Rougeux
7832 Standley St.
N. Richland Hills, TX 76180
Secretary
Barbara Jennings
2018 Concord
Deer Park, TX 88537
Appointed Positions
Web Master                                                              Chaplain
Gary Chesser                                                            Roy Welch
1407 Old Hwy. 12                                                      44 Triple R Lane
Starkville, MS 39759                                                 Crossvile, TN 38571
WEBSITE ADDRESS:    http//usscharlessperrydd697.com
HISTORIC EVENTS IN THE LIFE OF THE USS CHARLES S. SPERRY (DD-697)
(This is a new feature of the SIX GUN newsletter. The following events are presented here to initiate this feature.  We urge members to submit other important dates and events for future editions.  We will print as many events as possible in each edition, so let us hear from you.  Mail your list of events to:  BARBARA JENNINGS, 2018 CONCORD ST., DEER PARK, TX 77536 or e-mail:  HERE
May 17, 1944              Placed in commission at the shipyards in Kearny, NJ
September 25, 1944    Departed Norfolk, VA enroute to Pacific Fleet via Panama Canal.
December 30, 1944      In company with Task Force 38, the SPERRY departed Ulithittoll for her first combat operations.
April 7, 1945               When the aircraft carrier HANCOCK was hit by a Japanese kamikaze the SPERRY came to her aid and                                            rescued many sailors who had been blown into the water. Several SPERRY crewmen received medals                                                  for their heroic efforts.
May 10, 1945              During a fierce battle in which Japanese kamikaze planes struck and seriously damaged the aircraft                                                          carrier BUNKER HILL the SPERRY and other destroyers came alongside the burning ship to provide damage                                     control assistance.  
May 11, 1945              SPERRY crew was informed that the war in Europe has ended.
August 14, 1945          Word was received that Japan had accepted the ultimatum to surrender.
August 31, 1945          SPERRY enters Tokyo Bay for surrender ceremonies.
January 20, 1946         SPERRY returns to the US; arrives in San Francisco
March, 1947                Begins peacetime duties as training ship at Algiers Naval Station, New Orleans, Louisiana.